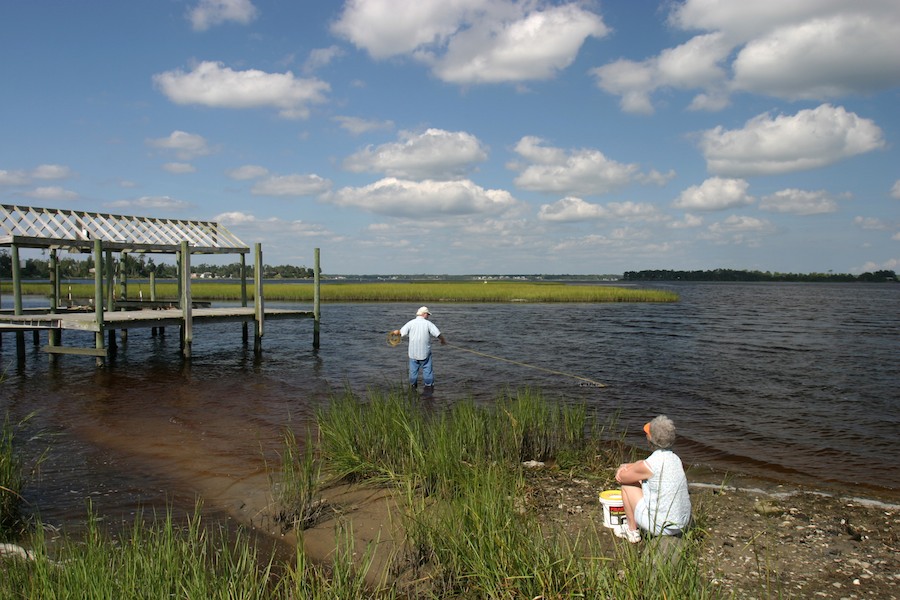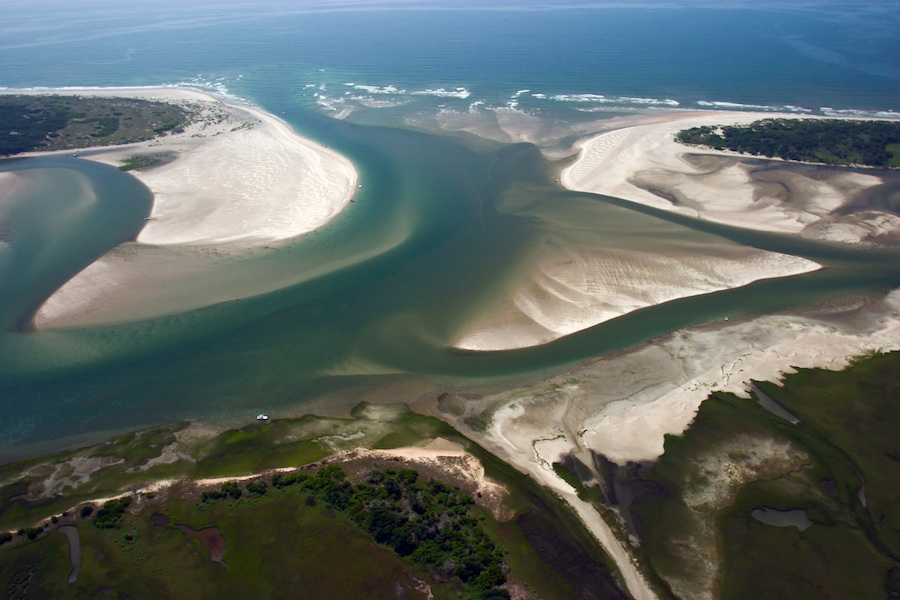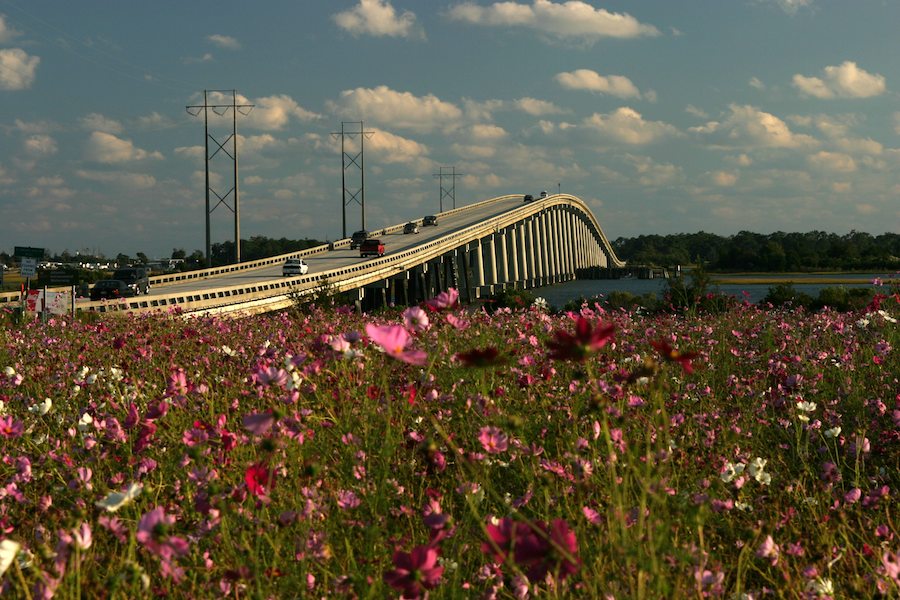 Cross over the White Oak River on highway 24 and you will find the Friendly City by the Sea, Swansboro, NC - a well-kept historic town with a panoramic view of the waters leading into Bogue Inlet. Methodically built in the early 1730's, the downtown streets are ideal for strolling among shops, restaurants, and restored historic homes. This town of fewer than 3,000 hosts several popular festivals bringing in crowds from surrounding cities, and from across the state and nation. Swansboro (unlike the other Crystal Coast communities) is in Onslow County.
Once the warm breeze of summer floats inland, the locals and tourists know it's festival time. From the Saturday night SwanFest with its variety of music genre to Fourth of July fireworks and celebrations to the Swansboro Arts by the Sea, this small town packs in a boat load of entertainment. A covered stage in the center of town is where folks gather to hear live music and local talent at the SwanFest every Sunday night at 6:30 in June, July, August, and two weeks in September. Also during the summer months, you can fill up your baskets with fresh produce and local artist's fare at the Swansboro Downtown Market which is open on Wednesday and Saturday from 10:00 AM to 2:00 PM.
If you are looking for a place to gather with friends to eat, why not visit these places in Swansboro? Boro Cafe is a cozy place to sip gourmet coffee with a delicious sandwich or fresh bakery goods. For the finest fresh Italian pastas, sauces, and breads, take your friends to Trattoria's Gourmet Pizza at a reasonable price for lunch or dinner. Yana's Restaurant is a local favorite for breakfast and lunch, especially for those fond of 50's memorabilia and fruit fritters. Nikki's of Swansboro is the place to walk in off the street for a tasty seafood catch or even a home-ground burger. These are just a few of the many unique dining choices in this quaint town by the White Oak River.
Next door to Swansboro is a town called Cedar Key which also offers many amenities, such as a Veterinary Hospital, various small medical offices, shops, and neighborhoods. On the other side of Cedar Key is the town of Cape Carteret. It is the home to an expansive county recreational facility, Western Park, where local teams practice and play soccer, baseball, tennis, and football throughout each season. The well-kept playground and pavilion is a popular meeting place for moms with young children.
Cape Carteret is the first place tourists pass through when they are headed over the bridge to Emerald Isle. In the spring, fields of wildflowers display their majesty at the intersection of highway 58 and highway 24. Year round MacDaddy's and the Golfin' Dolfin' is the center of family fun and entertainment with bowling, billiards, games, miniature golf and much more. Whether it's sunny or rainy, this corner between highway 58 and highway 24 is the place to take your family for fun near the beach but out of the salty waves.